Hey Beautiful People! Ever so often, I dash into a store and find something worthy of adding to my closet collection. This week, while shopping for a client, I scored a magical number for she and of course, one for me. It was such a score that I wore it on the set of NBC Daytime, where I dished on the Oscar's Red Carpet Fashion. Click on the links below for purchasing details and or to snag my look! I've also included Daytime's Oscar Fashion Wrap for your viewing pleasure.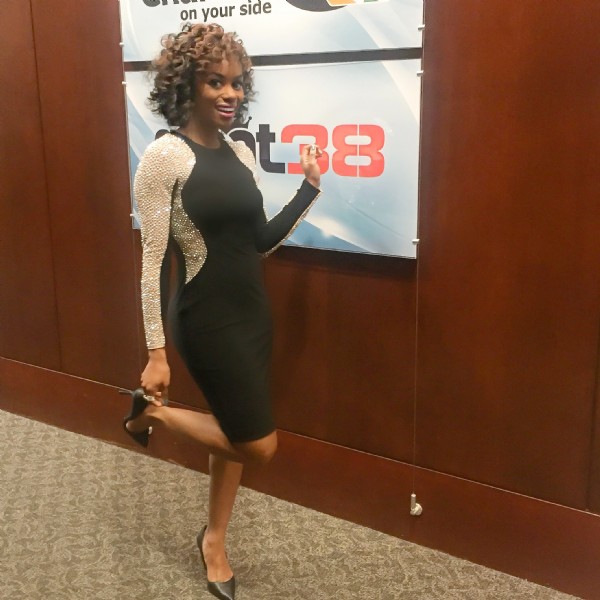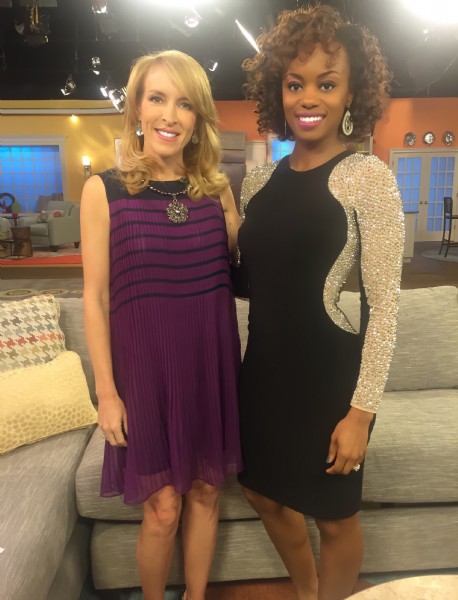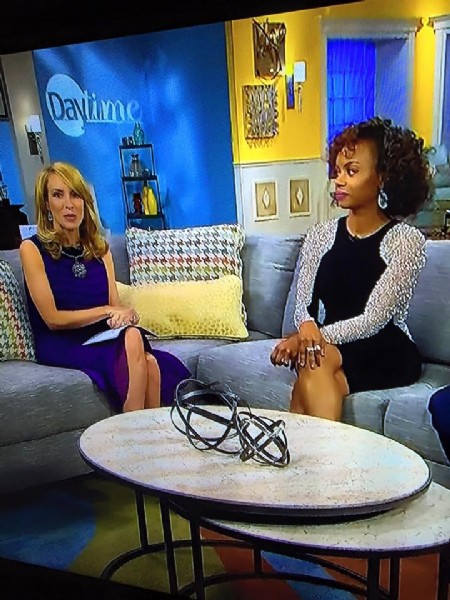 The best part about this dress is that I scored it at Dillard's in Tampa, Florida! The Shops at Wiregrass Mall to be exact! Click on the links below to Get The Look!
Sorry, my exact dress is no longer available online. However, here is an alternative. Be sure to check your local stores.
Dillard's Xscape Beaded Sleeve Sheath Dress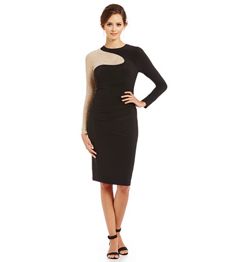 Here are some longer versions from Dillard's:
Xscape Beaded Gown Xscape Beaded-Back Gown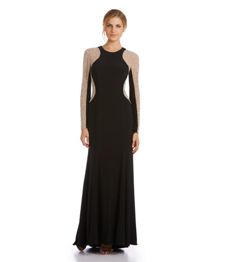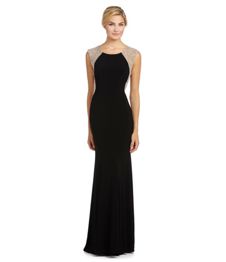 Oh! But wait! I found it online at Macy's! Good luck and happy shopping!
Macy's Xscape Long Sleeve Studded Sheath Dress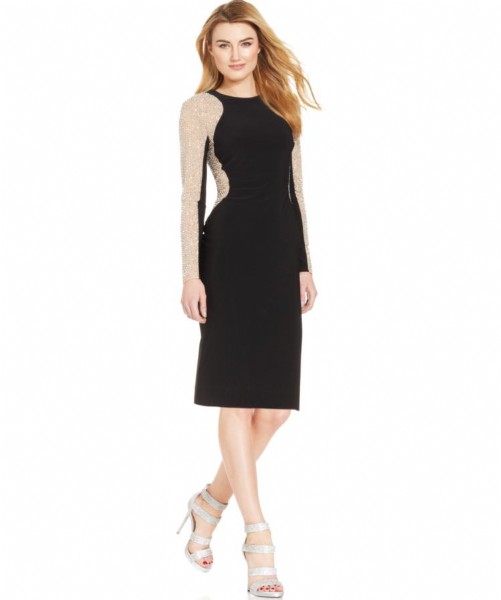 I chose to wear a basic black pump on air. However, if opting for a sexier date night option, I would choose a black shoe with a little more height and pizzazz.
Nordstrom Rack VC Signature Pump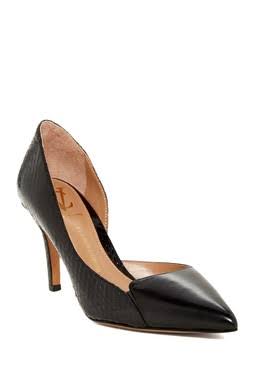 "Beauty of Style and harmony and grace and good rhythm depends on simplicity." Plato
Tina J. Style
Oscar Red Carpet Fashion Wrap Up on NBC Daytime