On Friday, May 16th, 2014, after receiving notice that a fellow Florida State Seminole Alumni would be showcasing her designs at this year's Miami Fashion Week, Jones Magazine African American Showcase runway show, I jumped in my car to head down south to support! The atmosphere was amazing! Not only did I receive an opportunity to see A. Lekay rock the runway with her swimwear, I was also able to delight in other ethnic fashions and network.
We all patiently awaited for the show to start. Fellow bloggers and fashion stylists took the opportunity to chat with other fashionistas and network with press officials. It was inspirational and exciting to be amongst so much support!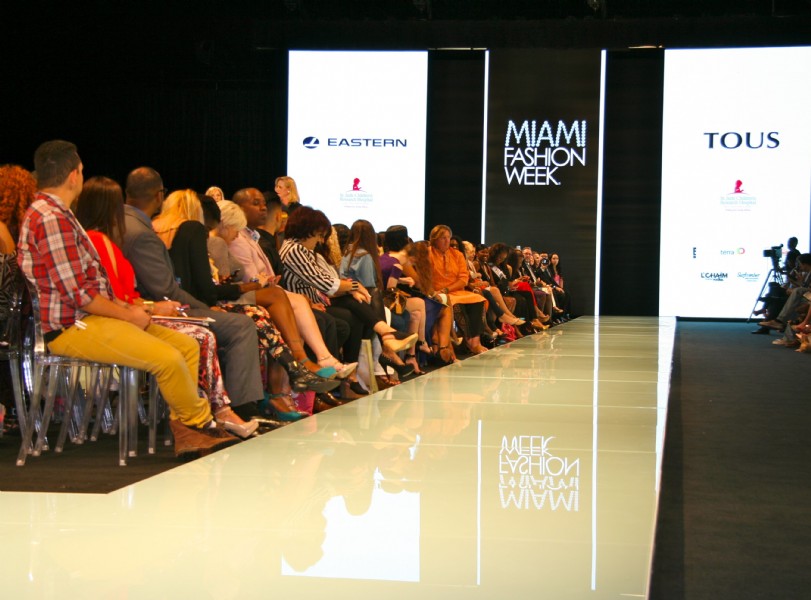 Here I am sporting my official press pass! Can you tell that I finished my look in the car on my way from Tampa? Behind The Scenes with Tina J. can be quite exciting! An adventure for sure! It's not how you get there, It's how you show up!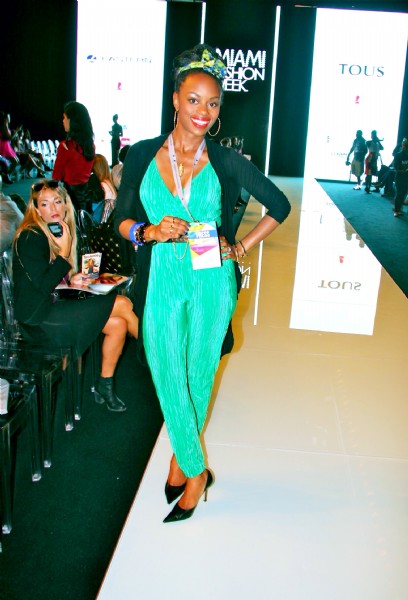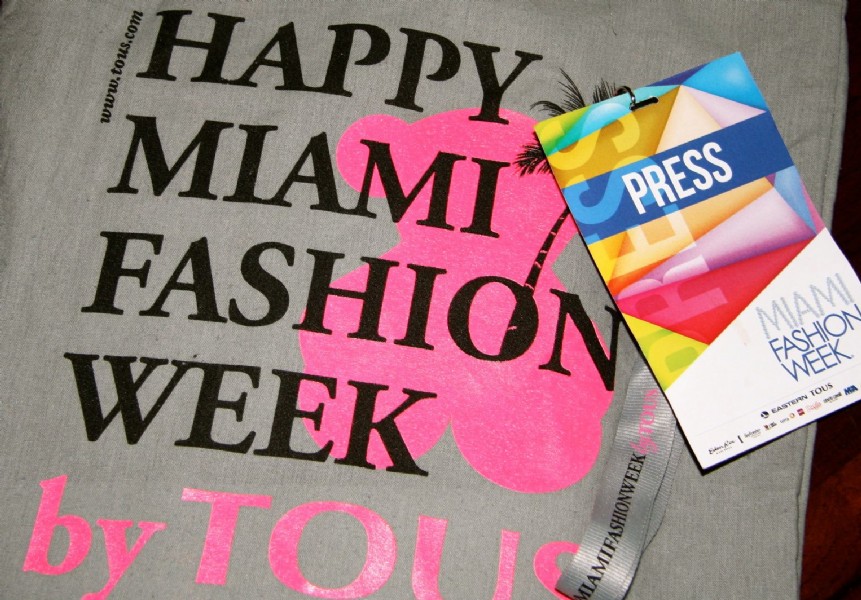 It was exciting and such a surprise to see Host, Cynthia Bailey from Atlanta Housewives reality show there. She did such an amazing job! Ran into her back stage and chatted a bit about models, entertainment, and of course, FASHION. She loved my jumper as I did hers.....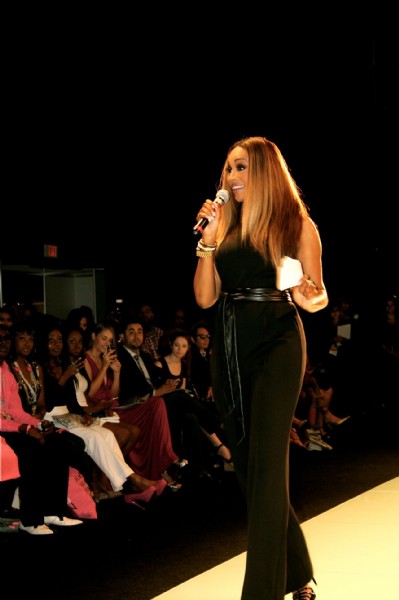 The idea of Allusions by A. Lekay Highwaist Swimwear was born when A. Lekay herself wanted to feel both sexy and beach appropriate, while synonymously and discretely covering the abdominal imperfections of bearing her first born. Instead of sporting a one piece, monokini, the designer purchased fabric and illustrated it to her tailer the look that would bring her highwaist swimsuit to life while vacationing in San Juan, Puerto Rico. Allusions is an exclusive line that blends high end patterns and styles with high waist swimsuit designs. Its bold look will always make a statement!
Check Out the images from Allusions By A. Lekay's Runway Show Below: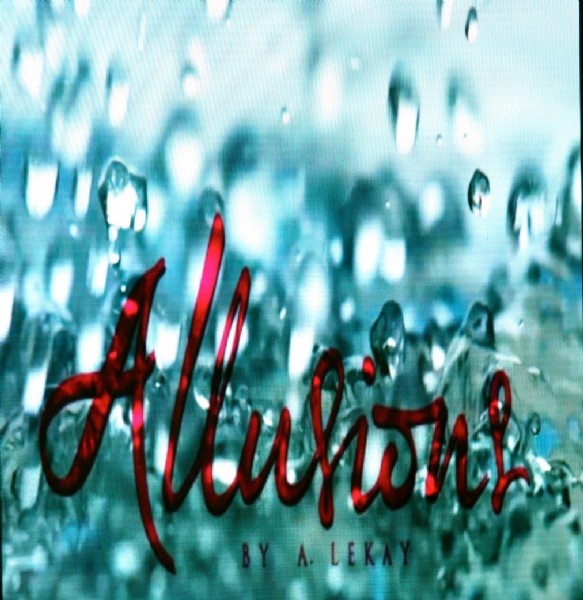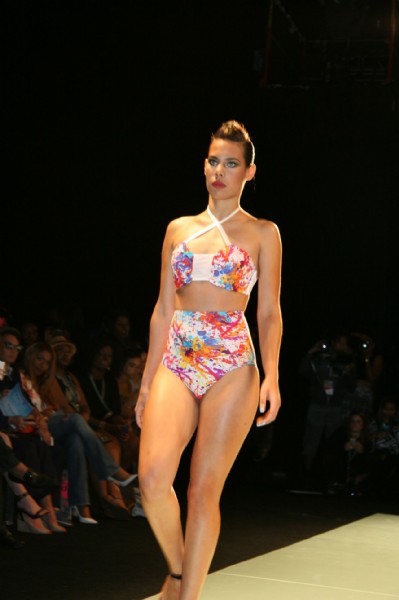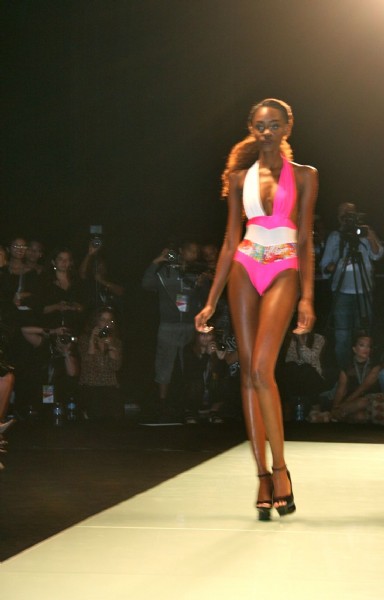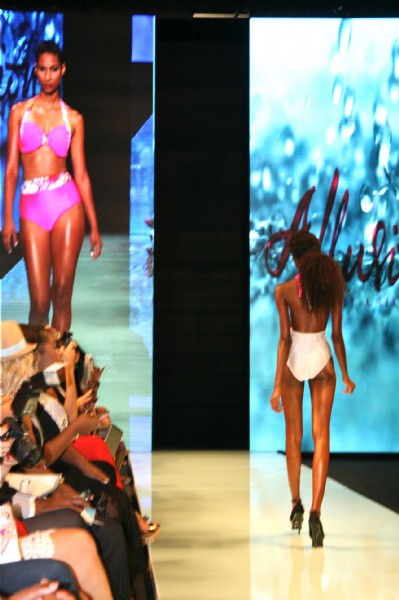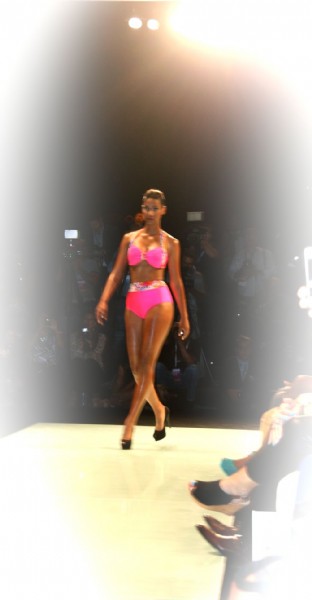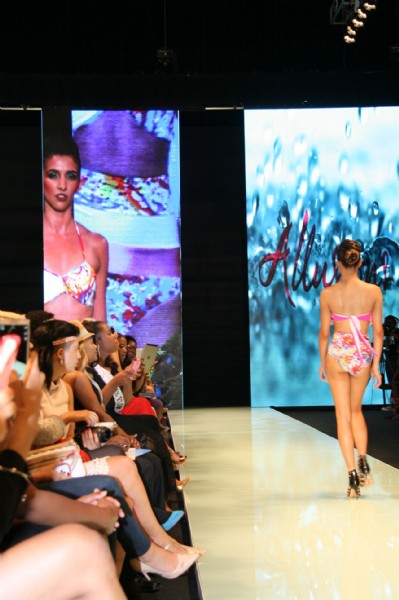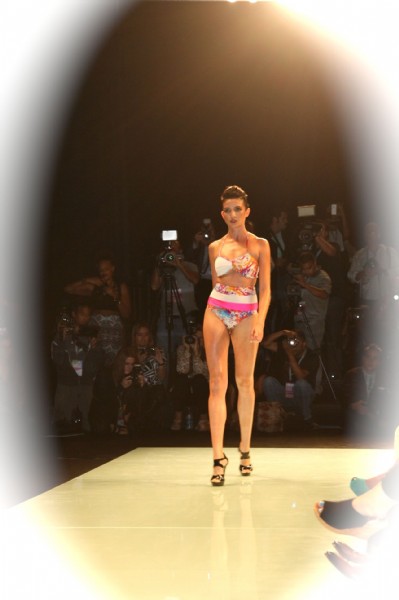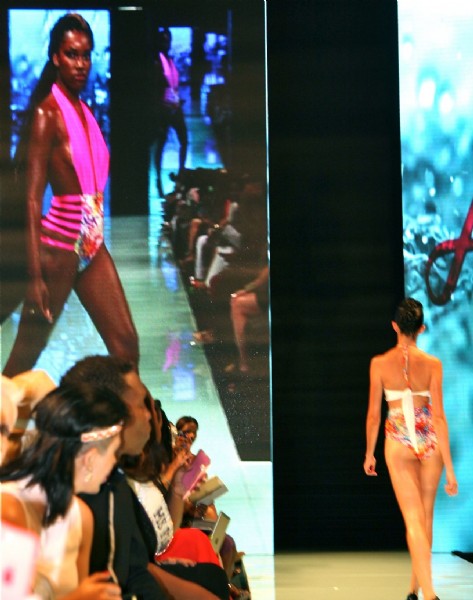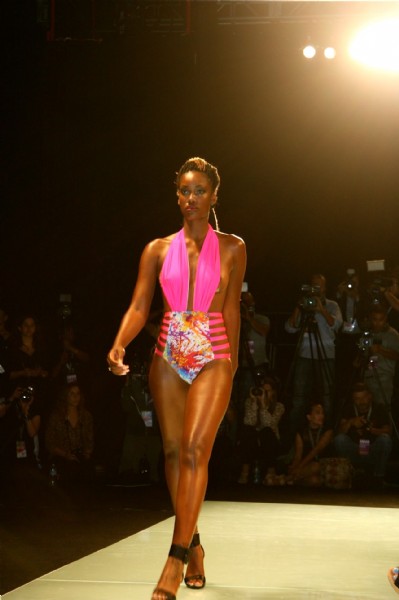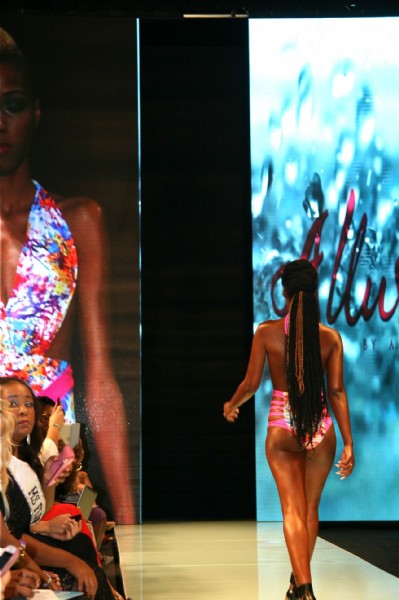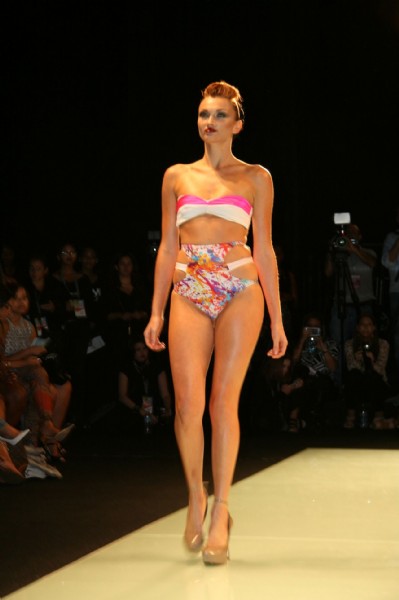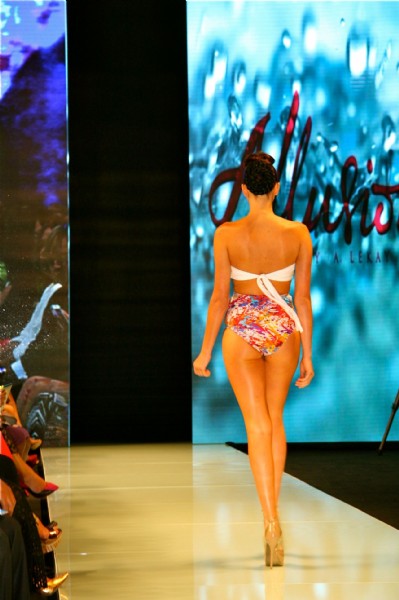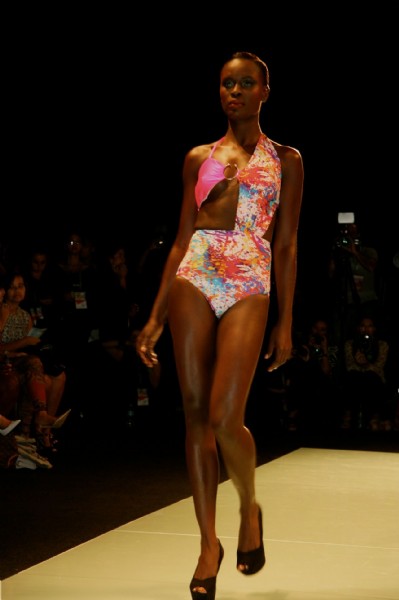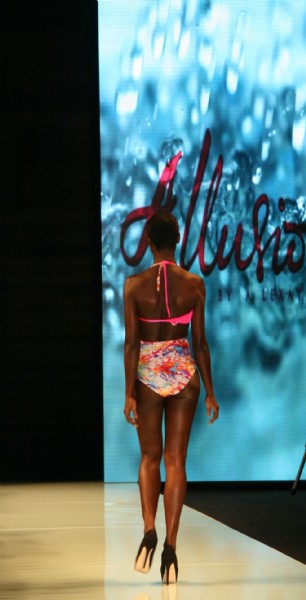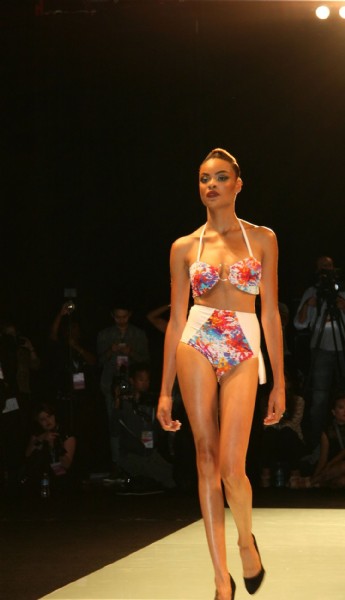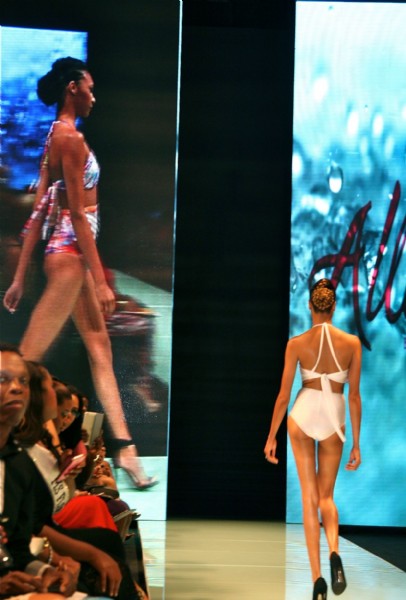 The Woman Of The Hour, A. Lekay, and I backstage after all of the madness! So happy that I have connected with a fellow creative soul and lover of fashion. It is always great to be in company with those that are going in the direction of their dreams. Inspiration starts with your circle! Can't wait to rock my Allusions by A. Lekay bathing suit this summer. You know Tina J. will be posted up on an island far far away! Florida State! Florida State! Florida State! Whooooo....!!!!!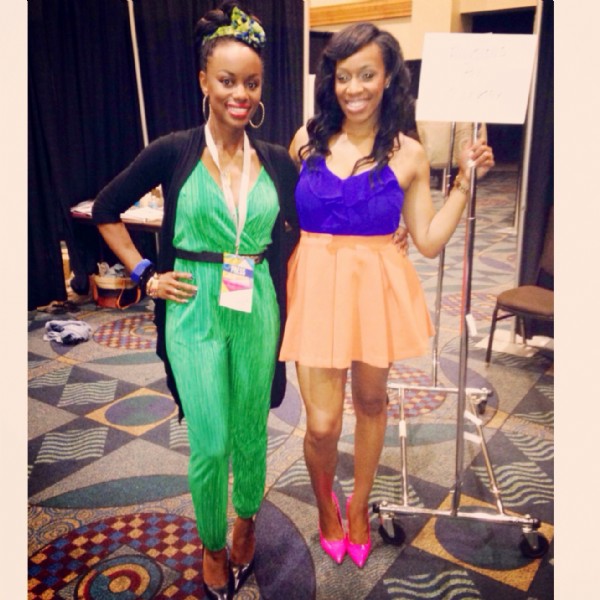 Our deepest fear is not that we are inadequate, our deepest fear is that we are powerful beyond measure. It is our light, not our darkness that most frightens us. Your playing small does not serve the world. There is nothing enlightened about shrinking so that others around you won't feel insecure. We were all meant to shine as children do, It's not in some of us, It's in everyone! And as we let our own light shine, we unconsciously give others permission to do the same. As we are liberated from our own fear, our presence automatically liberates others!
~Marianne Williamson
Stay Tuned for more exciting moments at Miami Fashion Week in a later blog! Tina J. Style